Use our thorough list of static eliminator manufacturers and suppliers in Georgia to examine and sort top static eliminator manufacturers with previews of ads and detailed descriptions of each product. Any static eliminator manufacturers can provide static eliminator products and services to meet your companies specific qualifications. An easy connection to reach static eliminator manufacturers through our fast request for quote form is provided as well. This source is right for you whether it's for static meter, anti static gloves, ionizer or any other static eliminator needs.
Leading Static Eliminator Manufacturers
Kennesaw ,GA
|
800-858-4043
As one of the world's largest producers of static control equipment and products, Tech Spray™ offers Zero Charge® static control flooring finishers and cleaners, anti-static coatings, anti-static mats, hand lotion and freeze sprays plus anti-static desoldering braid bobbins.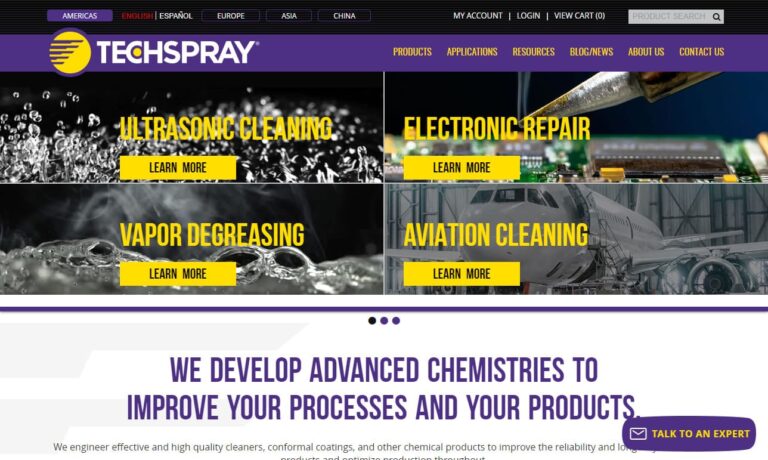 $$$
Dalton, GA
|
800-235-8817
Aesops brings you a complete line of static control products, including work station kits, ultra-light- and standard-weight garments, anti-static gloves and flooring mats, static shielding carts and product covers, wrist straps, cords and field service kits. We specialize in custom applications.
$$$
Roswell, GA
|
770-993-9600
We understand the presence of static electricity in your facility. Our safety solutions control and eliminate static build-up to prevent sparks, fires and explosions. World-renowned grounding and bonding methods, mechanical ground clamps and assemblies and electronic verification systems for static elimination. With pride, we currently distribute to customers in the US and worldwide. Call today!
$$$
Companies Serving Near Georgia